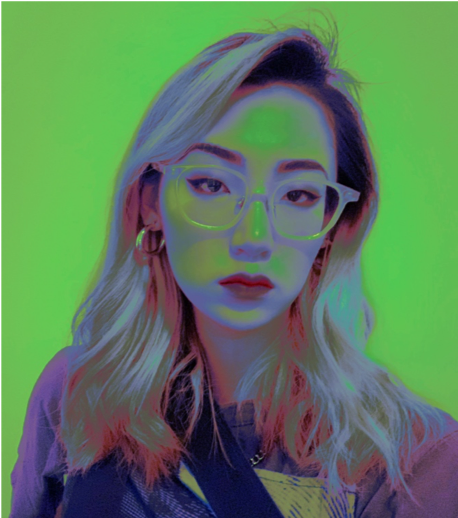 Tianyue Su is a multidisciplinary artist born in China.
She gained an MFA from the Mount Royal School of Art
(Multidisciplinary program) at the Maryland Institute College
of Art. She graduated from Shanghai Institute Visual of Art
with a BA in Art & Technology (Interactive Art). She primarily
works with installation, video and bio-art. Her art uses interactive
technological systems that relate to human beings and their
sensorial capabilities, behaviours and communications. She explores
the complex relationships between 'living' and 'non-living' entities
– exploring how technologies shape 'new imperceptible relationships.


AWARD & BLOG & EXHIBITIONS
Art the Science Blog as a "Creator", New York, Sep 2020
Eisenstein Zimelman Award, Baltimore, May 2020
Technology Innovation Award, Shenzhen, China, April 2017

BMore Art online exhibition, Baltimore, 2020
"BADIDEAS69@YAHOO.COM" MICA Mount Royal Fall Show, Baltimore, 2019
"Quietly Powerful" Sence Gallery March Show Opening, Washington, D.C, 2019
"TIMONIUM" MICA Mount Royal Fall Show, Baltimore, 2018
Ars Electronica Festival, Linz, Austria, 2018
Group Show, Shanghai, China,2018